HONG KONG is a booming arts and culture center.
With its historical ties connecting itself with both the eastern and the western world, it seems like a natural fit for the island territory to immerse itself with art and cultural activities.
Here are five things to enjoy if you wish to spend your time immersing yourself in the arts and culture scene of Hong Kong.
One: Old Town Central's Street Art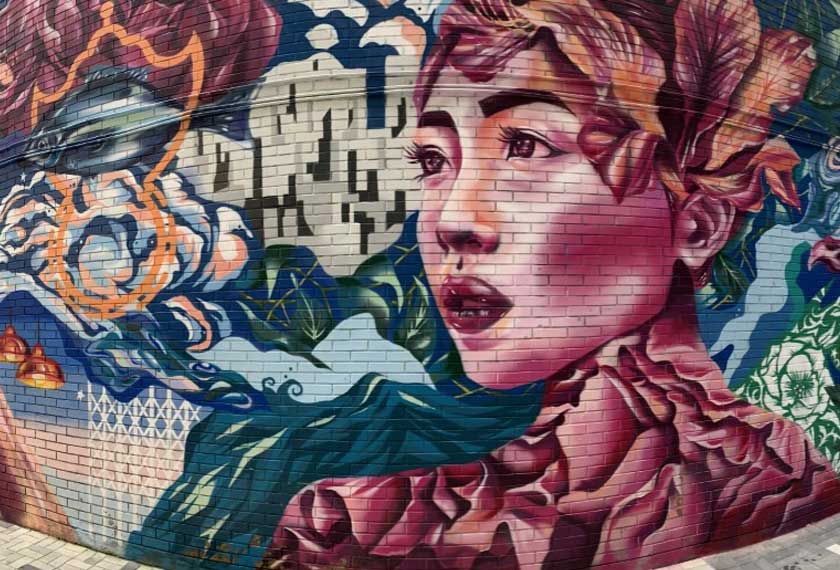 The charm of Hong Kong is perhaps best felt by taking a stroll down the old streets of Central. Far from being a tired area, this locale is thriving with businesses and buzzing with activities that will keep you on your toes.
Shopping for bargains is also possible with the various shops and outlets here.
You will see a dazzling fusion of quirky artistic landmarks, rows and rows of galleries that will invite you to the different worlds of art and science, and imbuing both the western and eastern cultures, melding it together to make that of the world-famous Hong Kong identity.
The whole stretch can go for kilometers, so plan your trip well and try to see how you can work in your schedule to best enjoy your time visiting the Central Street Art.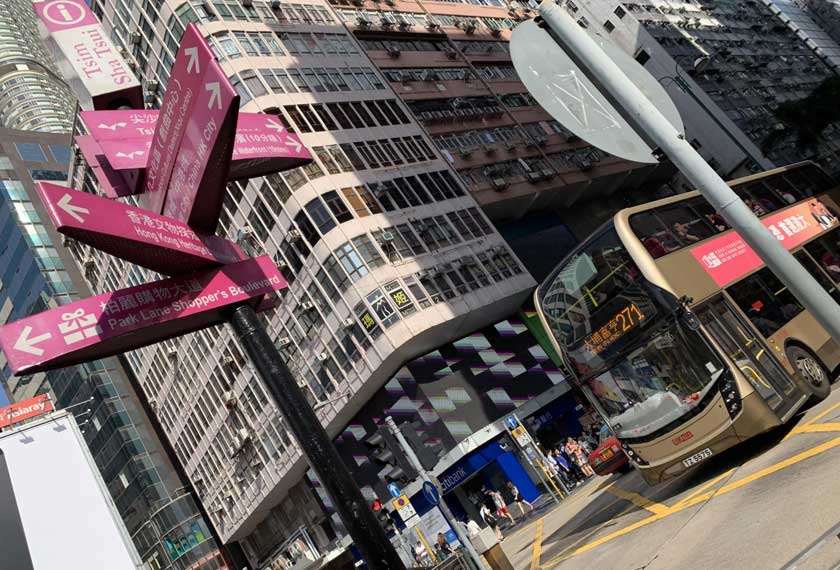 Two: sky100 Hong Kong Observation Deck at Hong Kong's tallest building
The sky100 Hong Kong Observation Deck is on the 100th floor of Hong Kong's tallest building (International Commerce Centre). The main reason you should visit this place is because you can enjoy a 360-degree view of the Victoria Harbour, Hong Kong Island, Kowloon Peninsula, and the New Territories.
It gives you an idea of Hong Kong's supreme waterways and a sense of why this island continues to thrive today, as it did hundreds of years ago.
Ride the super high-speed double-deck elevators to reach the observation deck in just 1 minute. Once there, enjoy the many multimedia offerings to gain fascinating insights into the local history and culture of Hong Kong. All the while enjoying an uninterrupted view of the entire territory.
Three: Tai Kwun Centre for Heritage and Arts
The first thing that struck me while visiting this place is how quiet and calm it is despite being located smack in the middle of the city.
Tai Kwun is the Centre for Heritage and Arts and is truly a place of inspiration and stimulation of the senses.
Located at 10 Hollywood Road, Central, Hong Kong, getting here is no trouble at all via trains or buses.
Once here, there are multiple exhibitions on offer and any traveler and enjoy the various offerings on display.
While I was there, the Murakami versus Murakami exhibition was on display and it featured the most celebrated works of the gifted Japanese artist.
It showcased the different aspects of the artistic style of his work throughout his lifetime.
If you plan to travel to Hong Kong, best to check out ahead of time what exhibitions will be on, who knows, perhaps the next exhibition will feature your favorite art?
Four: "A Symphony of Light" Show On Hong Kong's Iconic Junk Boat
Ask anyone on the planet about an image associated with Hong Kong, and the traditional Chinese junk boat comes to mind.
No trip to Hong Kong will be complete without taking the Aqua Luna junk boat ride. Enjoy the breeze of the Hong Kong Harbour as the ship unfurls its sails to display the magnificent Chinese icon from the Ming dynasty.
You can board the Aqua Luna at Tsim Sha Tsui Public Pier 1, which is next to Tsim Sha Tsui Star Ferry Pier in front of the Hong Kong Cultural Centre, and you can alight at the same pier after the boat ride.
The Symphony of Lights show (8pm daily) is best enjoyed on the Aqua Luna and you get a complimentary drink if you do the booking online.
And since these rides are very high in demand, it's best to book ahead of time on their website to avoid disappointment.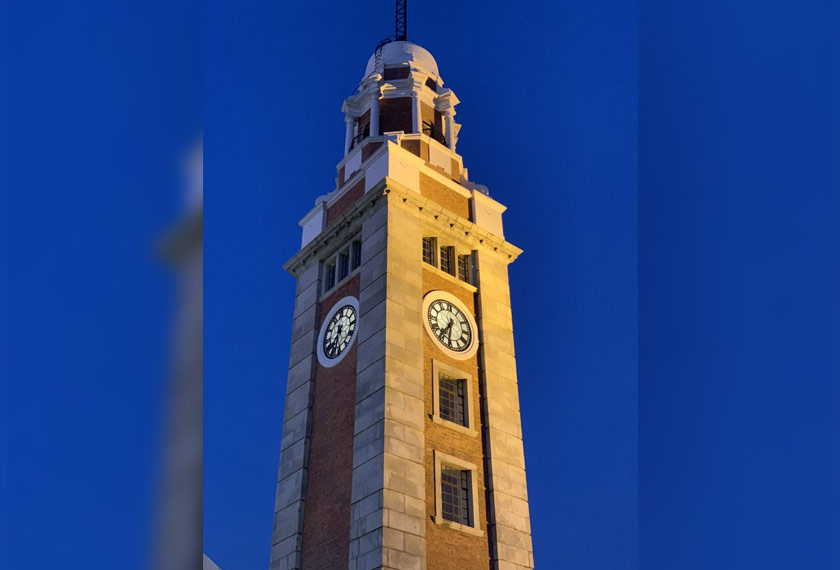 Five: Ngong Ping, Lantau Island
Get yourself to Ngong Ping at Lantau Island and enjoy the tremendous offerings on display.
Your journey begins with a 25-minute cable car ride from Tung Chung. Try the Crystal Cabin has glass bottom floor to give yourself an unfettered view of the scenery while taking the cable car ride.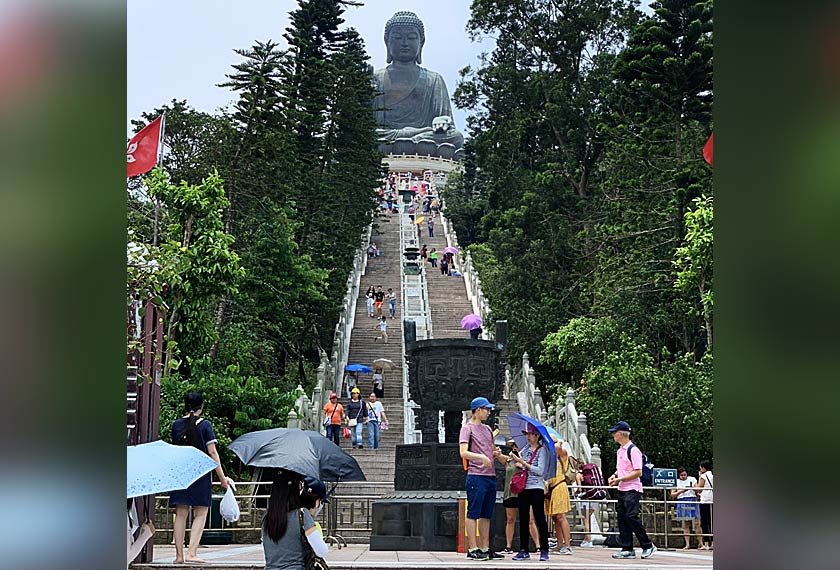 Once you are done with the cable car ride, visit the historic Po Lin Monastery. This monastery is hidden away by lush mountains and only became popular when the spectacular Tian Tan Buddha statue was erected in 1993.
Affectionally known today as the 'Big Buddha' statue, it sits 34 meters high and on a clear day, can be seen from as far as Macau, across the bay.
Opposite the statue, the Po Lin Monastery is one of Hong Kong's most important Buddhist sanctuary and its tranquility offers travelers a moment to reflect on things.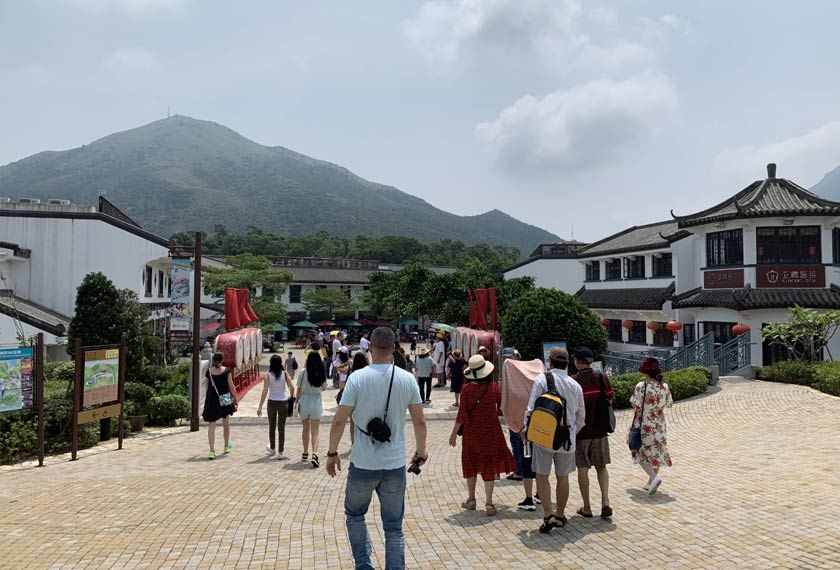 For Muslim travelers, there are halal restaurants at Ngong Ping. But why not try out the vegetarian Kitchen at Po Lin Monastery itself. Food here is fantastic and is served by the staffers who are devout Buddhists.
While there is no Halal certification given for the restaurant, everything here is vegetarian and no meat is served at all as the monks do not consume them.

Watch Arrivals: Ibrahim Sani to find out more about these travels